Leggings do not weigh much. They are for comfort and a more breathable outfit for busy people. Well, leggings are also better for relaxation. Leggings or yoga pants weigh as little as other slim garments to keep them more pleasant to wear.
Leggings enhance a woman's appearance while some type of bottom outfit builds up a better impression of the body contour. A hot pair of leggings enhances a sexier look making the clothing more fashionable.
Stretchy leggings come in different styles, sizes, and colors. It offers ladies a wide range of choices to fit their lifestyles. It is better to know how much leggings weigh, so you can figure out if your body can withstand the garment as everyday bottom wear.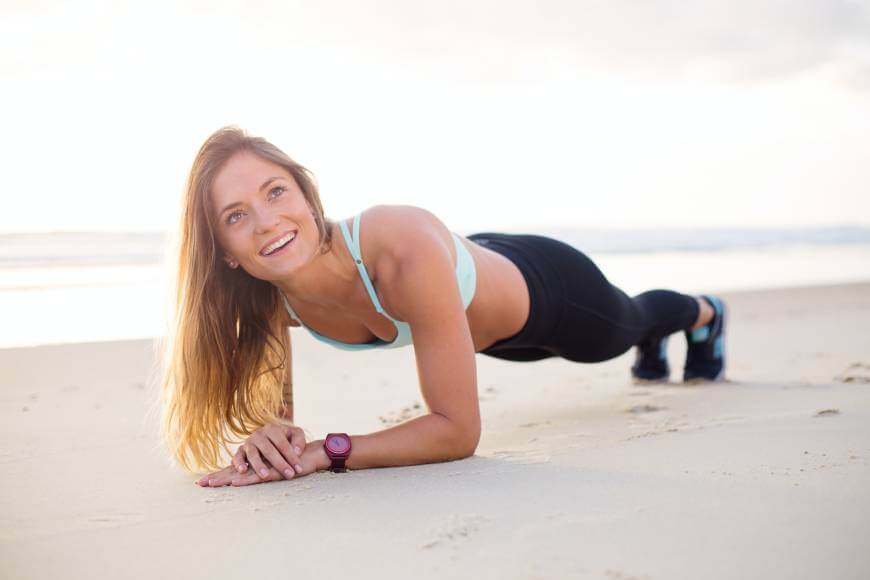 How Much Do A Pair Of Leggings Weigh?
The weight of leggings usually depends on the brand, size, and material. The standard weight of leggings falls between 0.2kg and 0.35kg (200-350grams). When shipping to customers: different brands also vary in weight of a package for leggings. A piece of leggings may weigh 0.35kg, including the packaging material during shipment.
Let us show you how different brands vary in the weight of their leggings or yoga pants due to various reasons.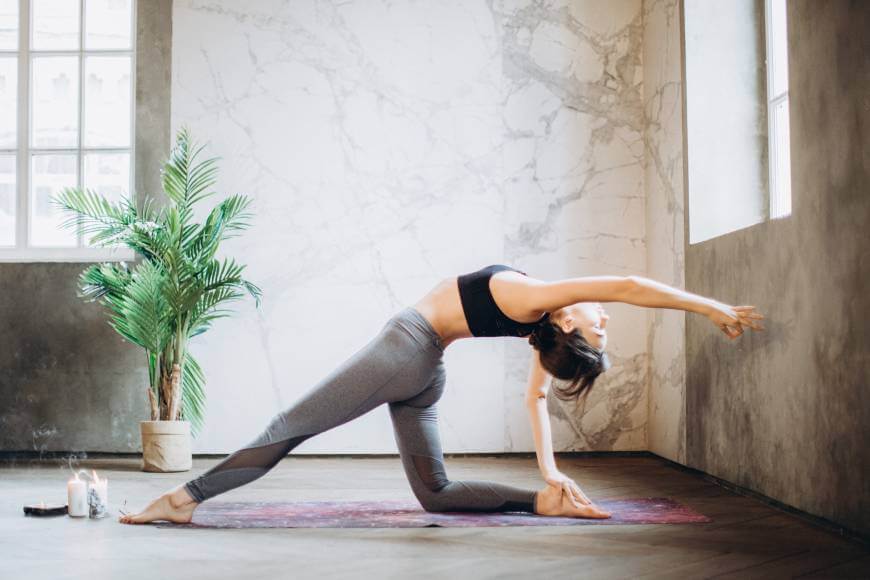 1. Depending on the brand
The weight of some leggings varies with the brand: brands like Lululemon and Gymshark. The average Lululemon fabric weighs 280 gsm (grams per square meter). Lululemon yoga pants usually have 87% nylon and 13% spandex with a shipping weight of around 213 grams, including the packaging.
The weight of a single pair of Lululemon leggings, like the High Times Pant Full On (size 10-12), is about 200 grams. In comparison, the weight of a single pair of Gymshark leggings (size 10-12) is 208 grams without the packaging.
2. Depends on the fabric (or material)
The materials (or fabrics) have something to do with the varying weight of leggings depending on the brand. The most common fabrics for leggings are nylon and polyester, combined with either Lycra or spandex (the stretchable materials).
Other materials include cotton, also combined with stretchable materials. Nylon is 8% more lightweight than polyester considering a pair of leggings has the same size and thickness as the fabric.
3. Depending on the size
It is only logical that pants have different weights when they differ in size. Even though they may have the same material, the size does matter. The average leggings, say large size ones: have about a 1.57-inch (4cm) wider waist than small size.
4. The accessories also affect the weight of the pants
Manufacturers want to cope with the increasing demand for more practical yoga pants. They end up with more accessories on the leggings to entice users to buy the active wear.
Yoga designers add pockets, zippers, and even fashionable belts to their brands. These accessories add weight to the sportswear. In the past: most leggings come blank with almost no accessories such as pockets. With the advent of mobile phones and portable gadgets, deep pockets are a trend for many workout lovers.
How Much Do Leggings Weigh In Pounds?
The standard weight of a pair of leggings varies between 0.40 pounds and 0.70 pounds (metric: 0.2 to 0.7kg). The pound is for the English unit (or the British Imperial System).
How Much Do Leggings Weigh In Ounces (oz.)?
In ounces (another Imperial unit for weight), the range (0.4 to 0.7lb) falls between 6.4 and 11.2 ounces (oz.).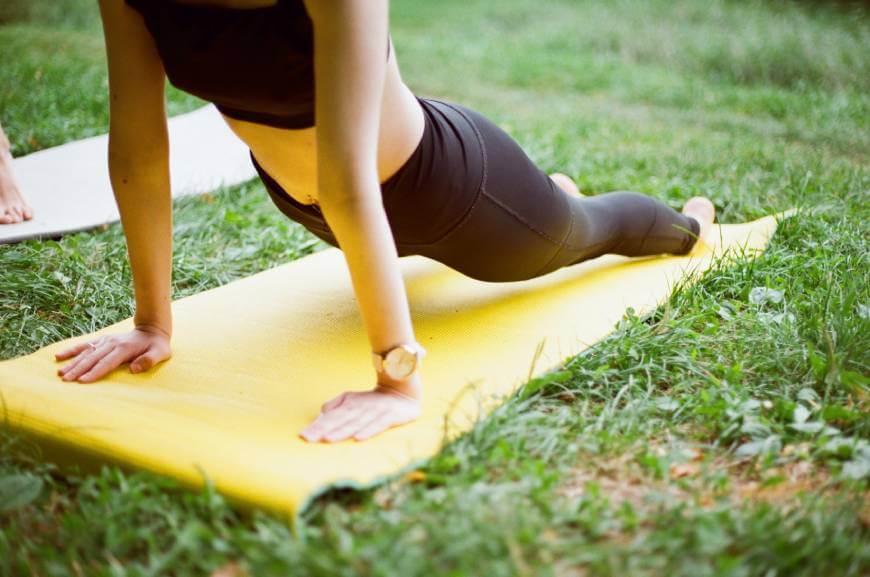 What Are The Types Of Leggings In The Market? How Much Do They Weigh?
The leggings available up for sale have more than 25 types. The workout pants seem to evolve every day as many manufacturers make innovations on their designs to cope with the changing times. Here are 12 of the most popular leggings in the market today and their respective weight. You can figure out the perfect pair for you.
1. Mid-Calf length leggings
The mid-calf leggings (also known as Capris) weigh 300 grams to 500 grams. It has legs that fall between the ankle and the knee; as the name implies. The leggings are more popular with women, although some men prefer this type. The pants are heavier than average leggings because they have thick fabric. Many women carry Capris with a mini-skirt or shorts. Others like to wear it along with t-shirts and tank tops. The mid-calf leggings are available in various prints, colors, and styles.
2. Stirrup leggings
Are you fond of dancing? The stirrup leggings will boost our lifestyle. You see a stirrup legging has straps that hook under your ankles to keep the legs from gripping your body. The straps are comfortable even when you move heavily while dancing.
Some brands offer stirrup leggings with mesh fabric on the legs to show a little bit of skin. It is not only wearable for dancers (such as ballerinas). It is also suitable as party suits; The stirrup leggings weigh between 300 to 400 grams. Not bad for an intense dance number!
3. Jeggings
A portmanteau of jeans and leggings: the jeggings have cotton material similar to denim. Jeggings are leggings with a design to look like tight denim jeans. It is a legging suitable for summer wear because of the smooth material that is cool to the feel.
Unlike denim jeans, the jeggings have an elastic waistband and have a skinny fit on the body. If you want to ditch wearing thick jeans during hot days, the jeggings will be a nice outfit. The jeggings come heavier with 500 to 600 grams of weight.
4. Disco leggings
Disco leggings are glittery, sparkling, and shiny stretchy pants you usually wear during night parties with dancing. Disco trousers are commonly high-waist and form-fitting that come in various colors. Disco pants weigh an average of 400 grams and come with ankle-length legs.
5. Patterned leggings
Patterned leggings are what you think they are! They have patterns, such as leopard, snake, geometric, galaxy, and other exotic and lace motifs women loved. This type of yoga pants weighs between 300 to 800 grams, depending on the accessories.
6. Leather Leggings
Unlike natural leather, the leather leggings have a thinner fabric but are thicker than the usual leggings with nylon or polyester. These leggings accentuate boyish and stylish looks for women. The leggings are also stretchable that hotly bring your body shape. The thick fabric makes the leggings weigh between 700 to 800 grams with accessories.
The footed leggings are the best stretchable pants to wear during winter. Two types are available: the thicker and thinner ones. The fabric is like stockings that provide leg coverings, while the thicker material gives you warmth in winter. The thick fabric may weigh 600 grams, while the thinner is around 300 grams.
8. Ankle-length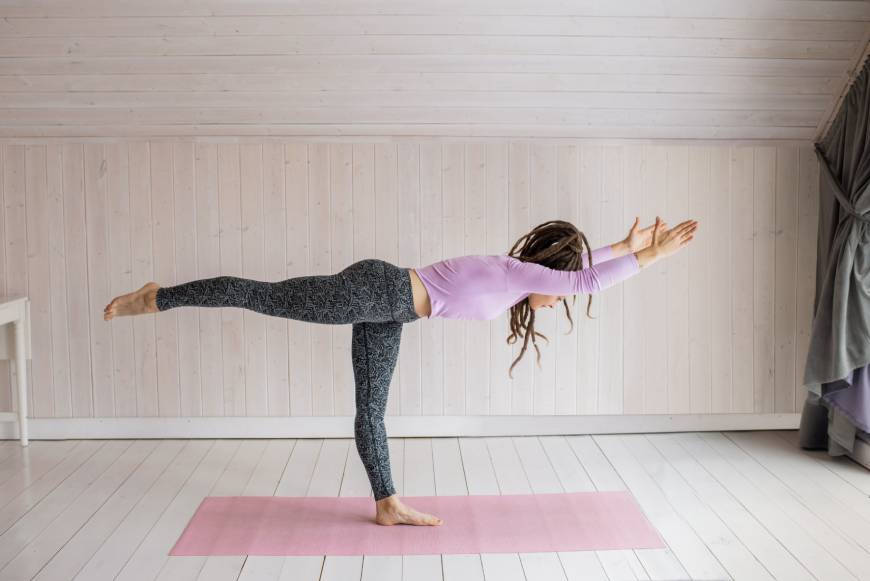 These leggings are the most popular among yoga practitioners. But, aside from being one of the best to wear during yoga or workout sessions, it is also suitable as inner wear. The leggings are ideal with dresses, t-shirts, Kurtis, and skirts during winter. The leggings weigh just 300 to 400 grams.
9. Anti-cellulite compression leggings
Some ladies wear leggings to hide the dimples on their legs, buttocks, and inner thighs called cellulite. The anti-cellulite compression pants are the best to wear to cover these lumpy fleshes. The leggings may weigh between 500 and 700 grams on average.
10. Ripped leggings
Like ripped jeans, ripped leggings are becoming a trend worldwide for men and women fashionistas. The leggings are not as stiff as jeans. The form-fitting and skinny looks of ripped leggings provide more comfort than its denim counterpart. The leggings weigh about 500 grams.
11. Knee-length leggings
Shorter than the Capris, the knee-length leggings are ideal for gymnastics, workouts, yoga, and other physical activities. As the name implies, the legs are cut just below the knee. The stretchable yoga trousers are also best with Kurtis and tee shirts.
The leggings come in many solid colors, prints, or patterns, but the most popular is black and blue. Many variants of this legging have loose ends providing an airy feel and space. The thin fabric of knee-length leggings does not weigh much.
12. Treggings
Do you want formal legging? Well, you might need treggings! The treggings is formal wear leggings that are neither loose nor tight-fitting. Women will find these stretchable trouser pants ideal for work, especially in the corporate world.
The treggings is breathable and fits just fine for women in offices. The pants come in different colors with prints or patterns. The material is a mix of polyester and cotton that makes the leggings smooth and gentle to the skin. The maximum weight of treggings is about 800 grams.
How Do You Dress Decently In Leggings?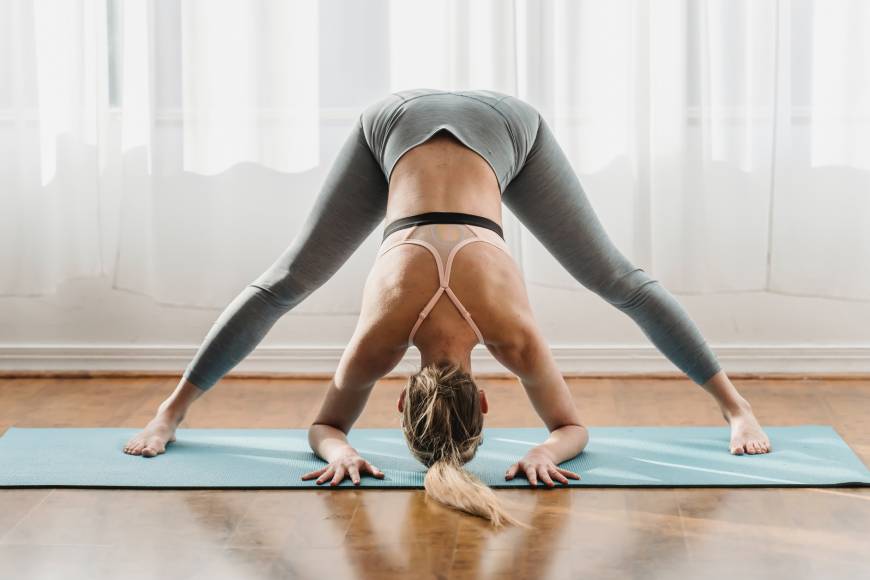 Determine what body type you have. It is one of the most crucial things to do. If you have a slim body (or skinny), wear any type of thin leggings that fit your frame. If you have chunks of fat (meaning you are chubby), wear thick leggings to rigidify your legs.
The form-fitting nature of most leggings makes them stick to your body. So, don underwear with soft-binding seams to avoid panty lines or a camel toe. Some of the best underwear with leggings is thongs (no panty lines) or boy shorts (no camel toe).
Leggings come see-through (transparent) or opaque (nontransparent). Choose the one that suits your lifestyle and where you are more comfortable. Opaque workout leggings are more appropriate.
The ankle-length leggings are the most preferred style by more women. But, everyone has their choices. Wearing ankle-length legging will make you more attractive if it has no excessive accessories.
Wearing boots or pumps under leggings is one of the most recommended setups by fashion experts. The footwear will enhance your looks. Wearing high heels is the most preferred under jeggings.
Read More: Find the Best Postpartum Leggings in 2023 here.
FAQs
1. Which legging is the best?
The types of leggings have their respective fit to any outfit you choose. When doing workouts, yoga sessions, and other athletic activities; thick leggings are appropriate. For formal or casual wear, ankle-length leggings are the top choice. As party gear, the printed or colored ones are the best.
But summing it up: the legging that will suit you best is the one that you will feel more comfortable with.
2. Are ordinary and Ponte leggings the same?
The Ponte pants are a cross between skinny jeans and leggings. The Ponte is a thick and double-knit fabric with a two-way stretch. The Ponte leggings are not as comfortable during workouts and athletic activities because of the unusually thick fabric: The Ponte, though, is more suitable to wear during winter.
3. Why are leggings preferable to jeans?
Many women in tropical countries that wear jeans generate skin rashes, fissures on thighs, and other allergies. Jeans are heat-rousing clothing that may cause vaginal irritation. On the contrary, leggings let the skin breathe (especially with thin fabric), making them a better alternative for jeans.
4. Are leggings out of trend?
Leggings are still in style in 2023: And they are expected to be the trend beyond 2023. Let us face it: leggings never go out of style. The stretchy pants are all-season garments that can match every clothes on your wardrobe.
Conclusion
It seems that the new batches of leggings are becoming heavier because of accessories. But they are still more lightweight than most bottom outfits like jeans and denim.
Leggings are more comfortable to wear during exercises, yoga sessions, running, or just lazing around the house. The stretchy trousers are also ideal for casual or formal wear. There are types of leggings that can match your tank tops, dresses, skirts, jackets, and any outer garment.
But if you are still asking how much leggings weigh, we may conclude that modern leggings weigh between 200 to 800 grams. Leggings do not weigh much, indeed!