Nowadays, more and more women are becoming health conscious. They work harder to get fit and make it a habit to go to gyms. But, wearing tight-fitting activewear can sometimes be pretty challenging.
Wearing your favorite leggings, swimwear, tights, or shorts can be dreadful with a camel toe. Most of us are well aware of how embarrassing, uncomfortable, and unsightly a camel toe is. No woman would ever want to catch others' attention by flaunting her private part.
While yoga pants are comfortable to wear, displaying your "crotch cleavage" is truly disgusting. This is why it's essential to learn how to prevent and fix camel toe. The good news is there are effective ways to ditch the yoga pants camel toe problems.
In this post, we'll help you gain confidence in wearing yoga pants without any trouble. Let's uncover the effective ways to get rid of camel toe.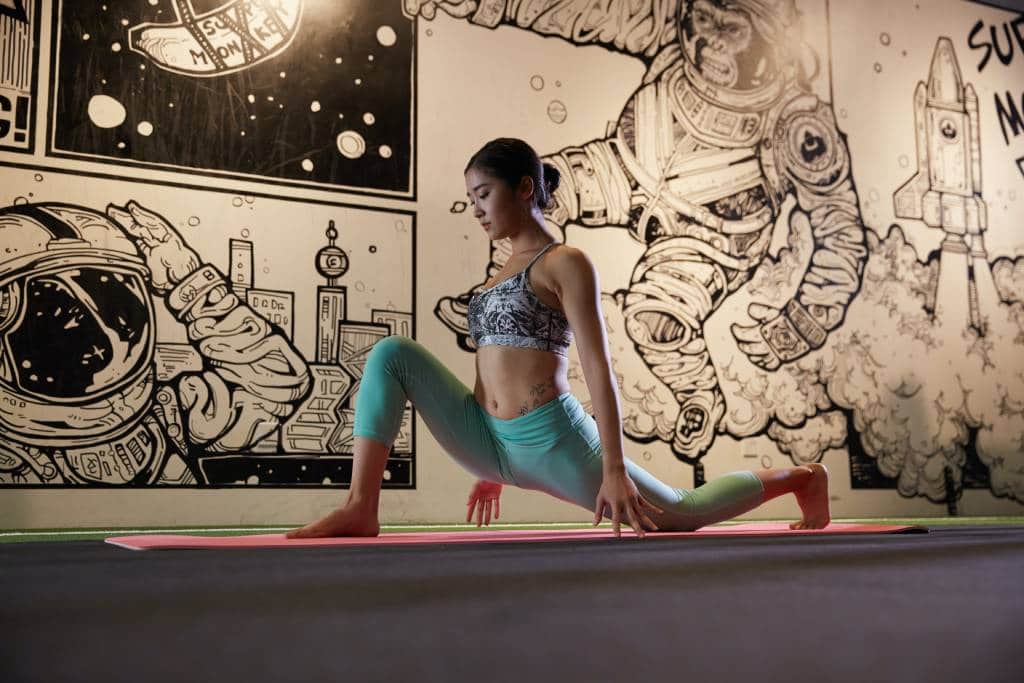 What Is Camel Toe?
Camel toe happens when a lady's labia majora is noticeably shaped in tight-fitting activewear. It is also known as crotch cleavage. Typically, it happens when you wear shorts, swimwear, tights, leggings, and yoga pants.
In short, you get it when wearing an outfit that sits tight against your body. While most women feel embarrassed about having camel toe, it's nothing to be ashamed of.
What Causes Camel Toe?
The following are the primary causes of camel toe:
1. Improper Fit
A too tight and overstretched fabric could form camel toe. This emerges where there are apertures in the body. Or, when clothing is pretty loose and rides up the front or back of your body.
Hence, it's necessary to find the proper fit to get rid of crotch cleavage. Expect ugly crotch cleavage if you got ill-fitting activewear.
2. Wearing leggings with a shaved vagina
A shaved vagina is more attractive and comfortable. However, the problem is that your tight-fitting outfit can ride up and cause crotch cleavage. This is because there is no pubic hair that serves as a barrier. Put simply, the shape of your lady part becomes more visible when shaved.
3. Going commando
If you wear your leggings without underwear, this will show off your body features. Camel toe will emerge since there's no barrier between your body and the fabric.
Some women prefer going commando because this gives them the feeling of freedom. Without underwear, you'll have no constricting clothing to be mindful of. Indeed, it's unnecessary to be troubled with visible panty lines. But, that feeling of freedom makes you more prone to camel toe.
4. Wearing leggings with a front seam
The other main culprit for camel toe is a front rise seam. This is because the seam finds its way to your lady parts. It could take place during exercise or daily wear.
Typically, it could be due to ill-fitted and too tight clothing or activewear.
How To Prevent Camel Toe?
1. Wearing a panty liner in your underwear
Wear a panty liner to conceal your camel toe if you wear underwear with your leggings. Select from regular full-sized panty liners or thong panty liners. Wearing a panty liner is also ideal for preventing leakage, pH bleaching, and staining.
2. Wear thick fabrics
Thick fabrics are more unlikely to emphasize your body's natural bumps, lumps, and lines. Choose leggings with heavier and thicker fabric to avoid camel toe. You can pick from brands like Girlfriend Collective, Athleta, and Boody.
3. No strings panty
Disposable no-string panties use an adhesive to remain in place against your backside and crotch. They lack string that causes the panty to run your crotch cleavage. Nevertheless, these are only ideal under body contouring pants or tight dresses.
4. Wear period panties
You must utilize period panties with a menstrual cup. They're designed with a synthetic leak-proof layer extending to the front of the labia. The additional layer is excellent for concealing your crotch cleavage.
These items are durable and made to last. They serve as an ideal camel toe prevention solution.
5. Wear patterned leggings
These types of leggings are adept at concealing almost everything. Options that are printed against dark fabrics like black or gray are ideal. Or, leggings, where the pattern is knit into the fabric, will also be great choices.
6. Wear leggings with a gusset
A gusset provides extra support and minimizes the stress on seams when you wear leggings. It's sewn into a garment to enlarge or toughen a specific part of it.
Gussets can be square, triangle, diamond, or H-shaped. They perform an excellent job of eliminating your camel toe.
7. Wear a long tank top or sweater over your leggings
A long sweater or tunic is ideal for covering your camel toe. It will also solve any see-through concerns in your bum or crotch area.
Read more: Top 15 Best Yoga Tops For Your Body Type
8. Cycling underwear
Cycling underwear is designed with a padded crotch for your crotch cleavage and bum area. With it, you can freely wear any pair of leggings you want without a camel toe.
9. Avoid camel toe prone fabrics
Linen and polyester fabrics cause camel toe. Hence, it is best if you avoid buying activewear made using these fabrics.
Opt for a blend of fabrics like spandex, lycra, rayon, and bamboo. Such fabrics are excellent for covering up your camel toe.
10. Wear leggings made with flat front panels
Flat front panels are ideal if you prefer going commando. They prevent the fabric from riding up your pubic area. Moreover, they get rid of the front seam from leggings.
They are more comfortable and stretchable. Hence, they are the best options for all types of sports and workouts.
11. Wearing leggings built with a liner
These leggings are ideal for those who prefer going commando. Or, for those who want to get rid of VPL and camel toe. Built-in liners are generally more familiar with expensive brands. This is because their design is more complex and utilizes more materials.
12. Wear camelflage underwear
This underwear is excellent for inhibiting camel toe from taking place. It's made using a rubber layer within underwear that conceals your crotch cleavage. It's comfortable, and it feels like it's not even there.
13. Size up in your activewear bottoms
Consider sizing up in your preferred brands to see a considerable difference. If this does not work for you, try other activewear brands.
14. Use the cuchini or nosho concealers
These are reusable pads utilized to hide your labia and eliminate camel toe. They are worthwhile investments because they're reusable. You wear them within underwear.
Adhesives are necessary to keep your Cuchini in place. Since it's a one-size-fits-all item, some women might have issues with sizes and shapes.
15. Choose to wear darker shades of leggings
If you frequently experience camel toe, it's best to stick with darker shades or colors. This is because darker colors conceal everything. Indigo, black, maroon, charcoal grey are excellent colors to select from.
Why Lower-waist Pants Are A Good Option?
Undoubtedly, high-waist pants are pretty comfy. However, they're prone to causing crotch cleavage, which you hate, the most. Hence, we strongly suggest opting for pants that sit comfortably on your hips.
When shopping for pants, check if the unsightly camel toe is occurring or not. You can squat in the fitting room to check it. Avoid going for loose-fitting clothes as they ride up and accumulate close by crotch areas.
Methods To Fix A Camel Toe
Here are a few ways to fix that embarrassing camel toe:
1. Pull out the gathered fabric
This is an instant solution; nonetheless, it's merely temporary. Furthermore, doing it in a public area can be a bit shaming. Try heading to a comfort room and tug at the fabric near your pubic area.
Alternatively, wear your pants a bit lower to minimize the tightness of the bottom wear. Anyhow, the camel toe is more likely to occur quickly.
2. Panty-liners save the day
Position your panty liner horizontally on the seat of your underwear. After that, wear it. The panty-liner prevents the fabric from accumulating in your crotch area. To obtain better support, utilize a card stock along with your panty-liner.
Note that you must insert the card stock in between your panty liner and underwear.
3. Go for camel toe inserts or underwear
This method is known for being the best fix. Invest in special underwear or camel toe inserts especially manufactured for eliminating camel toe.
Meanwhile, you might also want to watch
about dealing with camel toe
Final Thoughts
In a nutshell, dealing with camel toe yoga pants can be stressful for most women. Fortunately, there are some products out there that are specifically designed to prevent camel toe. With the effective methods aforementioned, fixing camel toe problems won't be too complicated.
There's no need to worry if you're prone to camel toe when wearing activewear. There are many ways you could try to conceal your camel toe effectively.
Knowing how to fix your crotch cleavage will give you more confidence in wearing yoga pants. Hopefully, the tips we have shared in this post are practical and helpful for you.