Fabletics vs Lululemon – Are you a yoga fanatic? If so, you have come to the right place!
Just like choosing yoga mats, choosing the right yoga pants requires a lot of care and consideration. Unfortunately, this is becoming overwhelming each day with the launching of new yoga brands.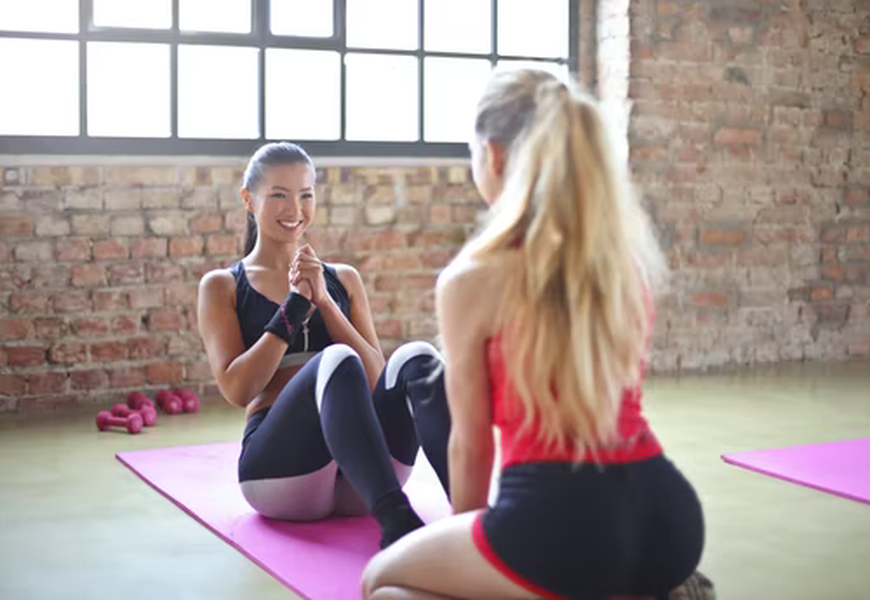 If you are into fitness, and particularly yoga, then you've probably heard about Fabletics and Lululemon. When working out, you need the right working gear and these two brands have grown a reputation in the market for delivering some of the best yoga outfits.
These athleisure brands create high-quality activewear to help enhance your workout experience. But which brand is a better option and why?
After doing extensive research and trying different workout apparel that we have recommended below, we have compiled a detailed comparison to guide you on which brand is more suitable for you.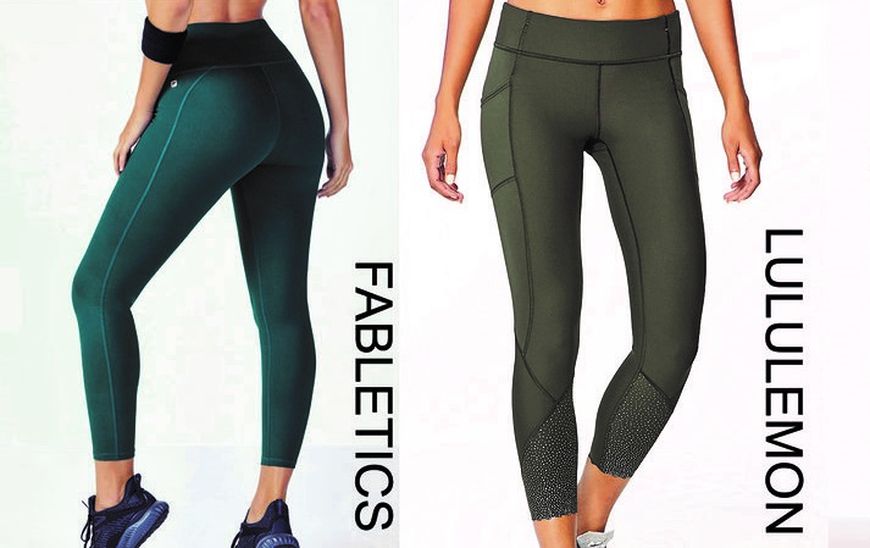 What Is Fabletics?
Fabletics is a fashion athleisure brand that has made a name for itself in the yoga and activewear industry. First launched in 2013, this yoga brand has a dedicated customer base that is roughly over 2 million.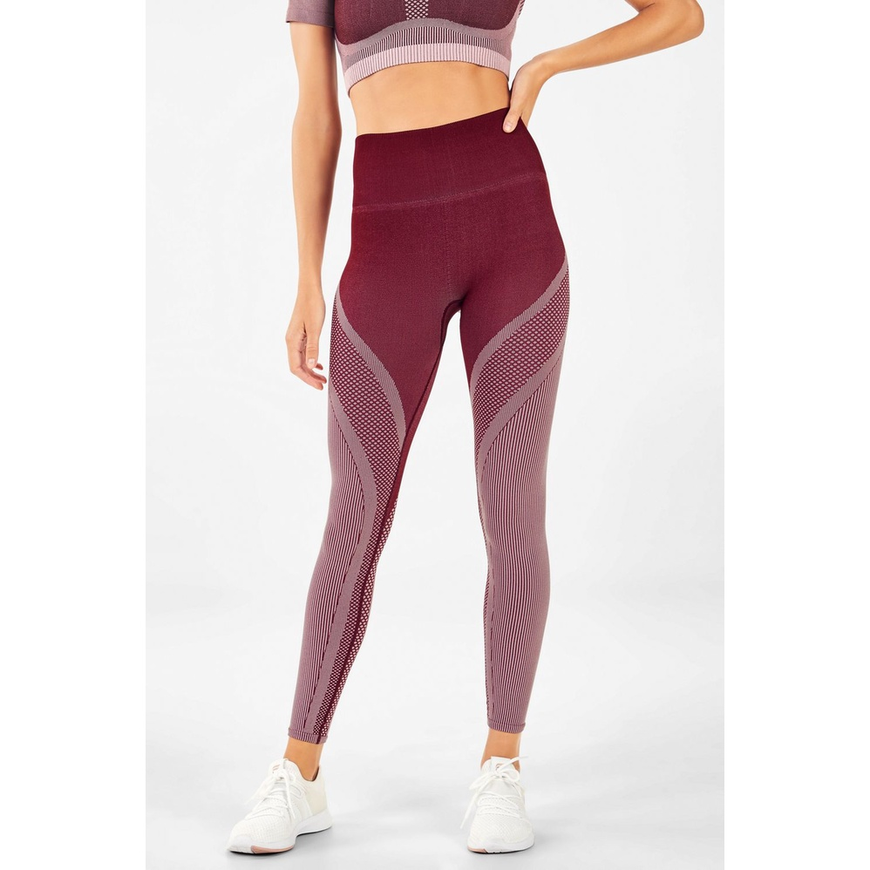 Initially, the brand idea was initiated by Adam Goldenberg and Don Ressler. The two then partnered with celebrity Kate Hudson and the trio aimed to create activewear that is fashionable and performance-driven. The brand is an affordable alternative and their comfortable activewear is available to a wide range of people.
The brand has quickly grown and it introduced its first men's line in 2020. The Fabletics' men's collection is eco-conscious and Kevin Hart serves as the ambassador.
The brand is a subscription box e-commerce business that sends its clients new workout gear each month. They pick cute and trendy outfits from their own brand to suit the client's style and workout routine.
What Is Lululemon?
Also known as Lulu, Lululemon is a Canadian athleisure brand that was first established in 1998. This luxury brand was founded by Chip Wilson, who had a vision of creating luxury athletic gear that is yoga-inspired in Vancouver.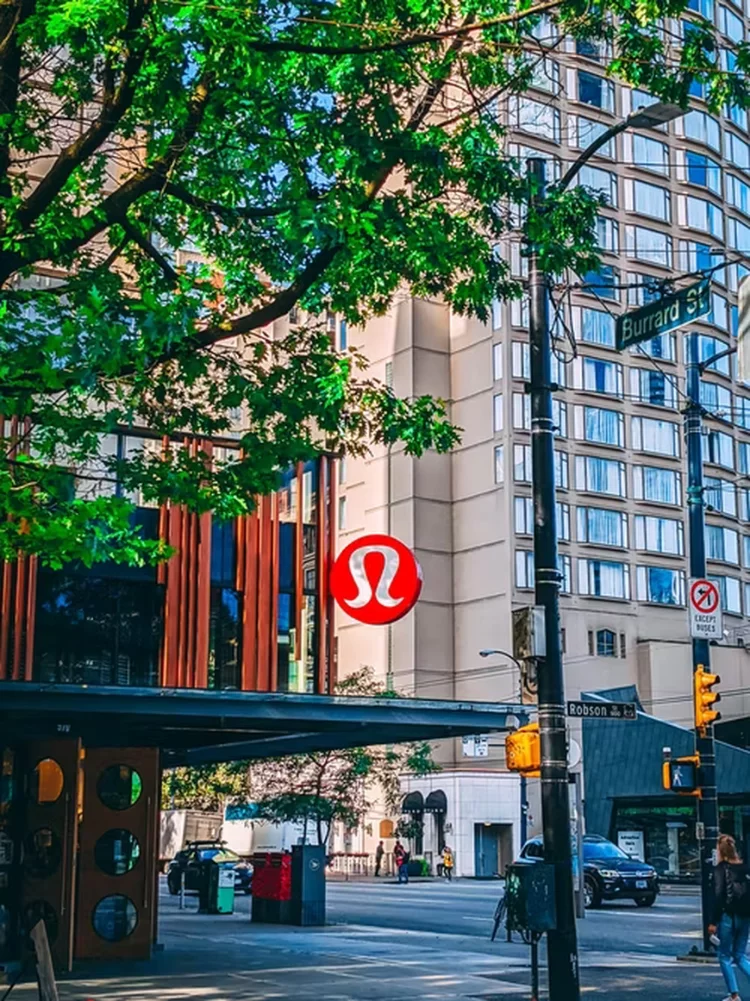 The company focuses on making high-end yoga, running, and gym wear for men and women alike. Their products are considered some of the most expensive in the market. However, this is justified by their top-notch quality, beautiful designs, and durability.
What Is The Difference Between Fabletics And Lululemon?
Wondering what are the common differences between Fabletics and Lululemon? Find out below.
1. Styles/Colors
When it comes to styles and colors, it is worth noting that both brands are extensive and have a lot to offer to both men and women. The two brands have outfits in a wide range of styles and colors to cater to different style preferences and tastes.
Whether you like prints, patterns, or floral prints, there is something for you in Fabletics and Lululemon's collections. Hence, the choice is yours to find the perfect clothes that best suit you.
2. Membership
Fabletics has a unique VIP membership program, which is its key selling point. To become a member of this program, you will need to pay $49 monthly, giving you access to great deals when buying Fabletics apparel.
This is half the usual price that non-members pay to access their activewear. Of course, the more the clothes you buy, the higher the discount offered. The VIP program has over 2 million members, who are able to purchase their products at great prices instead of the regular prices.
If you want to opt out of the Fabletics subscription box, you need to do so by the 5th of the month. If not, your card will automatically be charged starting on the 6th of the month.
Unlike Fabletics, Lululemon is a standard store that does not offer a membership program to its customers. Here, you can just purchase the clothes as you deem fit without any monthly subscription.
However, you should know that they have an affiliate program known as Lululemon Collective. The brand also boasts an online and in-person community known as Sweatlife.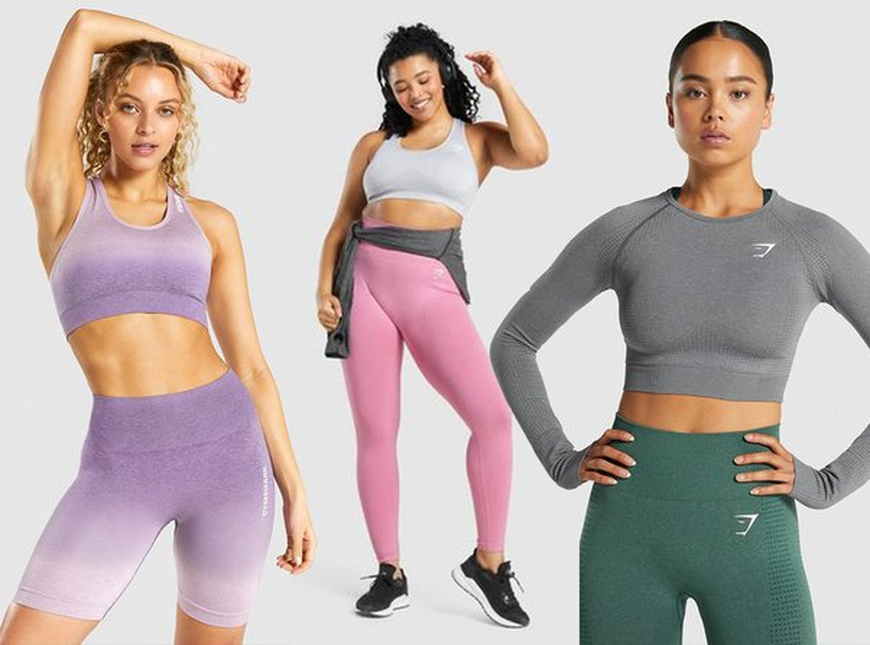 3. Quality
When it comes to quality, Fabletics has a plethora of fabric designs that they use in a number of their clothes and collections. For those after comfort, the seamless style, which is made from a blend of nylon and elastane, may be a perfect choice.
There is also a style for those that do a lot of intense activity known as Motion365. These leggings are designed with breathability and moisture-wicking properties, soaking up sweat. This type of legging can help you achieve a full range of motion and can help you achieve fuller movements.
Powerhold is also a high-quality Fabletics fabric. It is stretchy and has a perfect fit.
According to Lululemon, quality is the heart of the brand. They place a lot of focus on the fabric and construction of their apparel to ensure that they are top-notch and luxury grade.
Lululemon has invested in fabric technology and they have signature fabrics including Nulu, Luon, Everlux, Luxtreme, and Nulux. Each fabric has its benefits but the overall goal is to ensure that the outfit is highly functional and fitting.
Most of their pieces are crafted from Luon, which is a blend of nylon and lycra. This fabric makes soft and ultra-stretchy leggings. Because of the high-quality fabric, you can expect Lululemon's activewear to last long.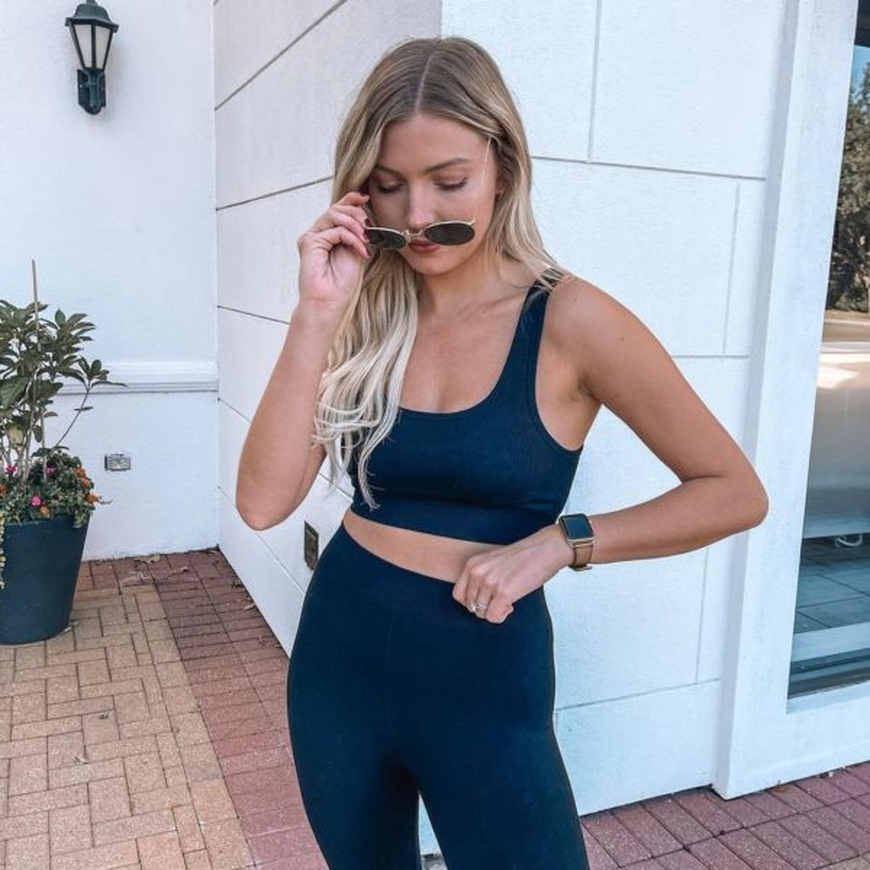 4. Sizing
Fabletics has always been an athleisure brand of choice for many people including oversized individuals thanks to the wide range of sizes available. Their sizes range from XXS to 4XL, making it easy to get athleisure pieces that can comfortably fit you.
Initially, Lululemon had limited sizes and athletics could only shop from sizes US 2 to 12. However, this has changed with time as the brand introduced items in sizes XXS to 4XL. With this, they are now able to cater to the needs of athletes with different body sizes.
5. Fit
Apparel from this brand fits true to size. With Fabletics pieces, you have the option of three lengths, including short, regular, and tall.You can also choose between Capri, high-waisted, and 7/8 depending on your length. Besides the leggings, it is also easy to find the right fit for your bras, tops, and shoes.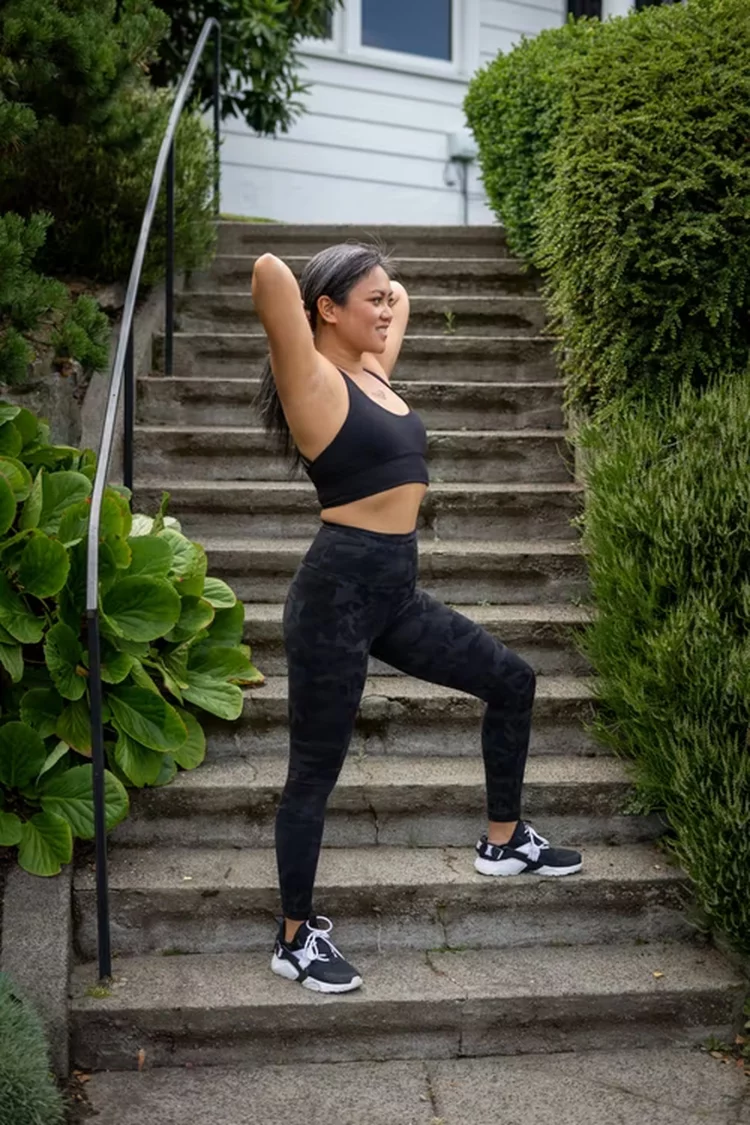 As for Lululemon outfits, they also fit true to size. However, the fit is a bit snug because of the matte finish of the Luon fabric. This can be a bit restrictive on your movement. Nevertheless, the leggings come in three lengths to choose from, including 25", 28", and 35".
6. Customizability
Something that stands out about Fabletics' wear is the ability to customize the bottom's inseam. However, Lululemon products lack this option, and this can limit how best you want to wear your bottoms.
7. Longevity
When we talk about longevity, there is no denying that Lululemon takes the win. Since these leggings are made with the highest-quality fabric, they can long for a long time, giving your value for your money. This also explains why they come at a hefty price point.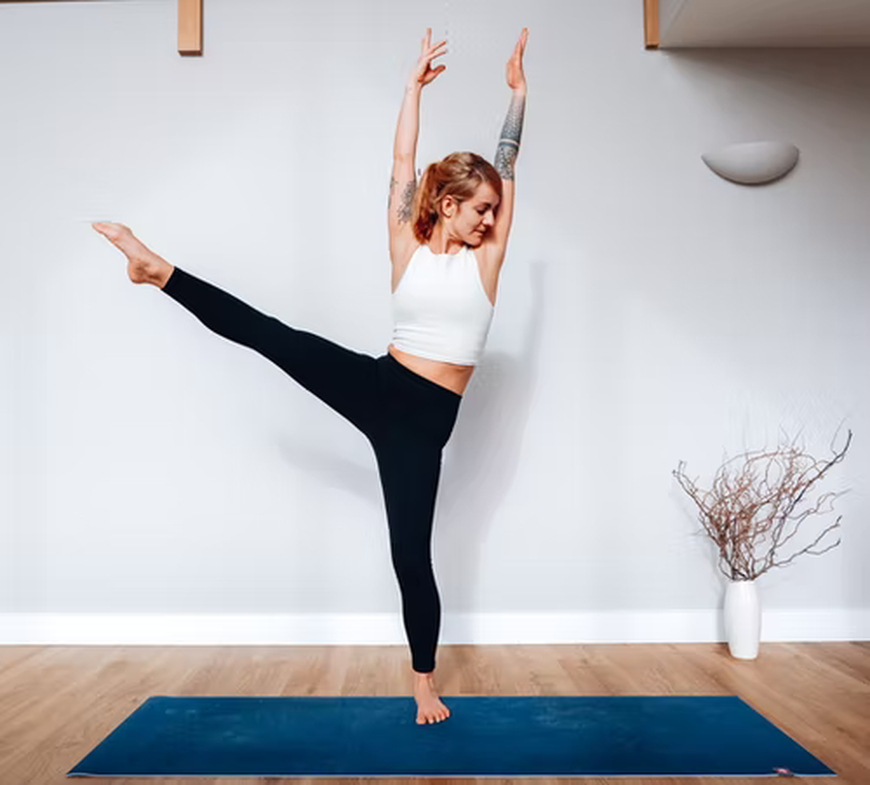 This is not to say that Fabletics are not durable. Although their pieces are more of fast fashion, they can serve you for up to one year. Nevertheless, you can expect that the material will start to pill and stretch due to wear and tear.
8. Price
The Fabletics subscription box starts from $49.99 monthly. The member pricing is cheaper and you can get discounts of up to 50% with the membership program. For just $24, VIP members get two pairs of yoga pants.
This is a great deal compared to Lululemon's leggings range between $98 and $118 while sports bras can range from $48. Of course, with this hefty price tag, you are guaranteed high-quality and trendy outfits that will serve you for a long time. The brand has made a lot of investments to create more luxury, long-lasting apparel than most brands.
Therefore, if the quality matters to you more than the quantity, then Lululemon would be an ideal choice. However, if you want to score some deals, Fabletics can be worth considering.
Pros and Cons of Each Brand
Fabletics
Pros:
Affordable prices– It is easy to get discounts and great deals.
Wide range of styles and colors– Compliments with many body types.
Customization– Apparel can be tailored to your needs.
Lots of waist and length options-You have the freedom to choose your legging's length and waist.
New trendy collections– Get fashion-forward pieces each month.
Cons:
Expensive for non-members– Prices are steep if you are not a VIP member.
Shipping costs– Free shipping is limited to orders above $49.95.
Lululemon
Pros:
Fabric innovation– Top-notch fabric technology for quality outfits.
Long-lasting– Designed with durability in mind.
Innovative styles and color– Numerous styles for different body types.
Maximum comfort– Leggings are smooth and very comfortable.
Free returns– Returning an item is free and should be done within 30 days of purchase.
Cons:
Expensive– Products come at hefty prices.
Snug fit– This can restrict movement.
Limited sizes– Some pieces don't cater to plus sizes.
Fabletics Vs Lululemon: Which Is Better?
If quality and durability matter to you, then you should opt for Lululemon products. You should, however, be ready to dig deep into your pocket.
On the other hand, Fabletics may be worth considering if you would like to get a discount and bargain on your fitness apparel. The company also has a wide range of plus-size activewear, which is worth noting if you are plus size.
Both serve the same function, but if you're after higher quality and durability, Lululemon is the clear winner.
Lululemon Best Sellers
Here are Lululemon's top bestsellers:
1. Lululemon Wunder Under Yoga Pants High Rise
Key Features:
Material: Luon, Lycra, Nylon, Polyester
Length from waist to cuff- 38"
Measurements: 32 inches inseam
Fit: True to size
These yoga pants are made from Luon fabric that offers the right coverage and support, allowing you to exercise with ease. Something that stands out about these pants is that they come with an adjustable waistband that can be worn or folded.
You can fold the waistband if you want a more hip-hugging feel or you can wear it for more coverage and to get rid of the muffin top. Interestingly, the waistband has a pocket for safely storing essentials like keys.
Despite being highly versatile, these pants have a fit design that comes in handy when doing vigorous activities. It is also worth noting that the Luon fabric has an added lycra fiber that not only keeps the pants in shape but also moves as you move.
Pros
Provides added coverage
Offers a tight fit
Sweat-wicking fabric
Highly versatile
Includes waistband pocket
Cons
On the expensive side
See-through
Bottom Line: Despite issues with the see-through fabric, these pants are a great investment if you want highly versatile yoga pants. You can use them as base layer leggings or yoga pants for colder months.
2. Lululemon High Times Pant Full-On Luon 7/8 Yoga Pants
Key Features:
Length (Waist-cuff)-36"
Measurement: 26 inches seam
Stretch: 2+ more
These Lululemon yoga pants are designed with a high-rise fit that will keep you supported whether you want to bend or twist as you exercise. If you enjoy biking, you will appreciate the 7/8 length.
When it comes to construction, these pants are made from Luon, which is soft and comfortable. There are also added Lycra fibre bends to ensure that you remain in great shape at all times.
It is also designed with a wide waistband and flat seams, all of which ensure that you go through a multitude of exercises with ease. It is a plus that there is a pocket on the waistband. The pants are available in sizes 2, 4, 6, 8, and 12.
Pros
Bike-friendly
Comes with a pocket
Highly comfortable
Hides muffin top
Great fit
Cons
Pricey
Can run large or small
Bottom Line: If you do sweaty activities and are looking for comfortable pants to keep you going, these Lululemon pants may be worth considering. It is sweat-wicking apparel that can move with you and provide ample support.
3. Lululemon Wunder Under Crop High Rise Yoga Pants
Key Features:
Fabric: Full-on Luxtreme, Full-on Luon, Lycra
Measurement: 21 inches inseam
Length (Waist-cuff): 28"
Stretch: 2+ inches more
These are high-rise crops that are designed for performance when doing yoga or going to the gym. Most Lululemon fans love that these pants fit well and feel like the second skin. This is thanks to its stretchy Full-On Luxtreme fabric, which is also lightweight and cool-to-the-touch.
Lycra fiber is added to ensure that your pants stay in great shape at all times. You will also enjoy adequate coverage and support and you won't have to deal with sweat because it has sweat-wicking properties.
Pros
Feels soft against the skin
Includes waistband pocket
Fits like skin
Ideal for yoga or the gym
Comfortable
Incredible coverage and support
Cons
Bottom Line: These are versatile yoga pants that have a tight fit and unmatched support and coverage. You can consider them when going to the gym or when doing yoga.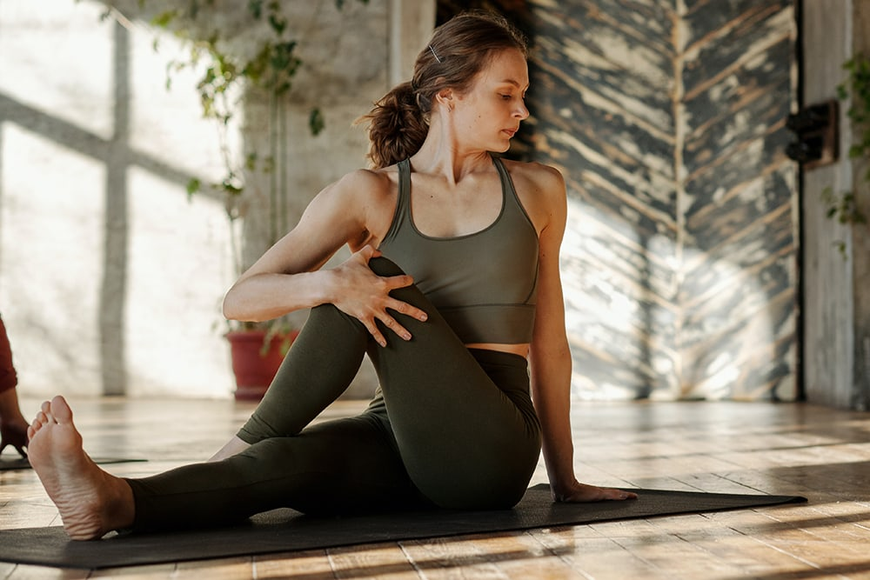 Both Fabletics and Lululemon have physical stores where you can pop in and shop for your activewear. The two stores have modern décor and amenities and create an inviting atmosphere. In the Fabletics stores, you can expect to find pictures of Kate Hudson. The brand has 38 retail stores in Northern America.
If you enjoy shopping online, you will be glad to know that both brands have online shops. Fabletics has a well-designed website with an intuitive interface. It is quite hassle-free to search for products based on the category of the activity. The website also features a VIP membership portal and a Plus Shop to help you find the right size for your body type.
Lululemon also has an easy-to-navigate website with well-displayed products. It is easy to search for products from the basic and specialized categories like work, casual, and tennis. Unfortunately, there is no selection for large plus sizes and the largest size available is 20.
Conclusion – Fabletics vs Lululemon
Ultimately, Fabletics and Lululemon are industry leaders when it comes to fitness outfits. They are both amazing brands that stock unparalleled yoga leggings and other workout pieces. Therefore, if you are in the market for comfortable athletic wear, you can never go wrong with either brand.
Fabletics is an affordable choice and offers the option to become a VIP member and enjoy the perks. It has a lot of plus-size ranges and comes with plenty of athleisure styles to choose from.
Although expensive, Lululemon is renowned for its long-lasting quality pieces. It has a wide range of men apparel and you can always find something that will make you look good as your exercise.
I find Fabletics an excellent brand between the two because of its wide selection and affordability. I highly recommend this brand, especially, if you are plus size and want something trendy for your yoga sessions.