Do you know the best-selling legging fabric today? Nowadays, you can wear leggings as pants and as an everyday outfit. Most leggings are cotton, polyester, nylon, and Rayon: These fabrics blend with elastane (such as spandex or Lycra).
Before buying leggings, you should determine the fabric that will suit you best. Leggings are not just limited to gym or workout clothing; they could also be everyday wear. They had become a daily staple for many modern women.
In this article, we explore some of the best legging fabrics and the versatility of leggings.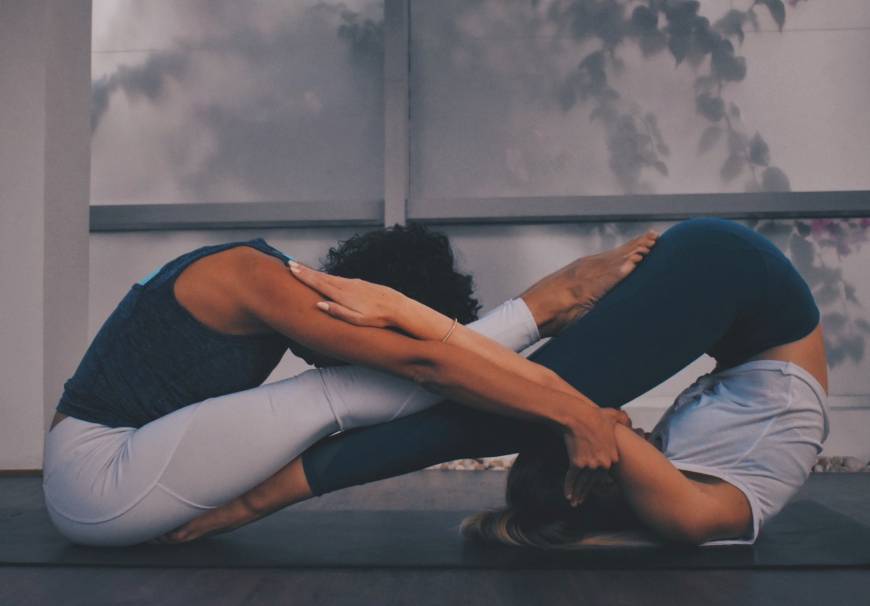 Different Types Of Leggings Fabric
Leggings could be everyday wear because they could be flattering, comfortable, and trendy at the same time. But do you know that leggings are available in different blends of fabrics that could suit your lifestyle?
Best Fabrics For Leggings
Here are some of the best fabrics for leggings utilized by most brands.
1. Nylon Fabric
What is most admirable about nylon is its stain-resistant and abrasion-free properties. The fabric is more durable than cotton and is more elastic. Nylon is also more resistant to moisture, mildew, and mold. If you are more involved in a high-intensity workout, nylon is resilient enough from sweat and extreme movements.
2. Spandex Fabric
Spandex is the fabric that gives stretch to leggings. The fabric is also known as elastane (or the Lycra fabric for leggings). Spandex is combined with other materials to make the leggings stretchy and retain their original shape.
The spandex percentage of the blend on other fabrics usually runs from 15% to 30%. However, some brands have less than 15% spandex depending on demand.
3. Polyester Fabric
Polyester is one of the best fabrics in leggings that is soft like cotton. It is also one of the inexpensive textiles. It is a synthetic fabric blended with elastane that creates breathable and moisture-wicking leggings. The other physical properties of polyester are its similarity in feel to cotton, lightweight, and durability.
4. Nylon Spandex fabric
The nylon-spandex blend provides a shiny finish to leggings. The fabric combination delivers a more flattering silhouette and feels like cotton. This fabric blend is ideal for activewear and casual wear leggings.
5. Polyester Spandex Fabric
When spandex is combined with polyester, it becomes one of the most cost-effective leggings. The blend is firm but soft, like cotton, and retains the shape of the fabric even with intense mobility. Most polyester-spandex leggings have 70% to 95% polyester with 5% to 30% spandex.
Moreover, the fabric combination is great for activewear and sportswear. Nevertheless, you can utilize the blend as everyday wear, but not longer than eight hours per day. The fabric combination is not as breathable as a cotton-spandex mix.
6. Athletic Knits & Compression Jersey
Here are some of the characteristics of athletic knits and compression jerseys available in the market:
The fabrics are average weight, breathable, and maintain their color even when stretched.
The materials are usually polyester with spandex mix.
The garments provide unrestricted movements.
7. Fleece-lined Polyester
The fleece-lined polyester fabric offers a fluffy or feathery feel on the body. The garment delivers a soft compression, especially on the underside. It also provides a silk-like (shiny) appearance on the outside.
The shiny texture of fleece-lined poly makes the fabric more pleasurable to the eyes. However, the garment is less breathable than cotton.
8. Cotton Spandex or Cotton Lycra
Cotton leggings, with Lycra or spandex, become more breathable and comfortable for people wanting to laze around the house. The moisture-wicking property of cotton: although not as intense as polyester or nylon, dries sweat quickly.
The softness of cotton combined with elastane (either spandex or Lycra) won't feel stuffy. The fabric is strong, durable, and more comfortable to wear even on humid days.
9. Wool
Wool is ideal for cold temperatures. The fabric keeps pockets of cold air away from the body while taking in the warm breeze.
10. Polypropylene
Polypropylene is an inexpensive material that is easy to clean. It has high flexural strength and has resistant to moisture. However, this fabric is not breathable, leading to higher body temperature in hot weather.
11. Rayon
Rayon or viscose textile comes from wood pulp, a natural material, but undergoes a synthetic process to become a fabric. It has a soft texture and a soft-like feel similar to cotton. It is also breathable like cotton and one of the good leggings fabrics.
The fabric is inexpensive but does not return to its original shape when stretched without an elastane. When blended with spandex or Lycra in a small percentage: the leggings become lightweight tights that hug the body well.
What Material Are Most Leggings Made Of?
Some of the most utilized legging materials are blends of cotton and elastane (spandex or Lycra) or a mix of cotton, polyester, nylon, and Lycra. Cotton-elastane leggings became a wardrobe staple for women because these material blends are inexpensive.
What Should I Be Looking For In Fabric For Leggings?
Here are the factors you should consider in choosing the suitable legging fabric for you.
1. Stretchability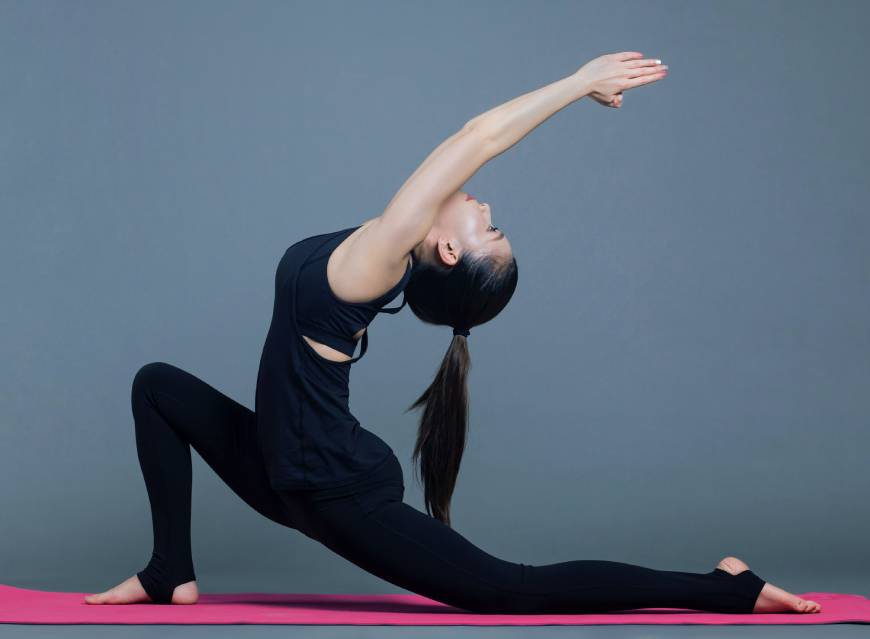 Since leggings stretchily mimic the shape of your body, find a suitable stretch that will correspond to your body shape. If you are plus-size, try elastane content between 8% and 15%. Meanwhile, average-size ladies will enjoy the elastane blend range of 5%-13%.
2. Durability
If you want your leggings to last even with everyday use, look for a durable one. Some of the most durable leggings fabric types are polyester and cotton with Lycra or spandex blend.
3. Comfortability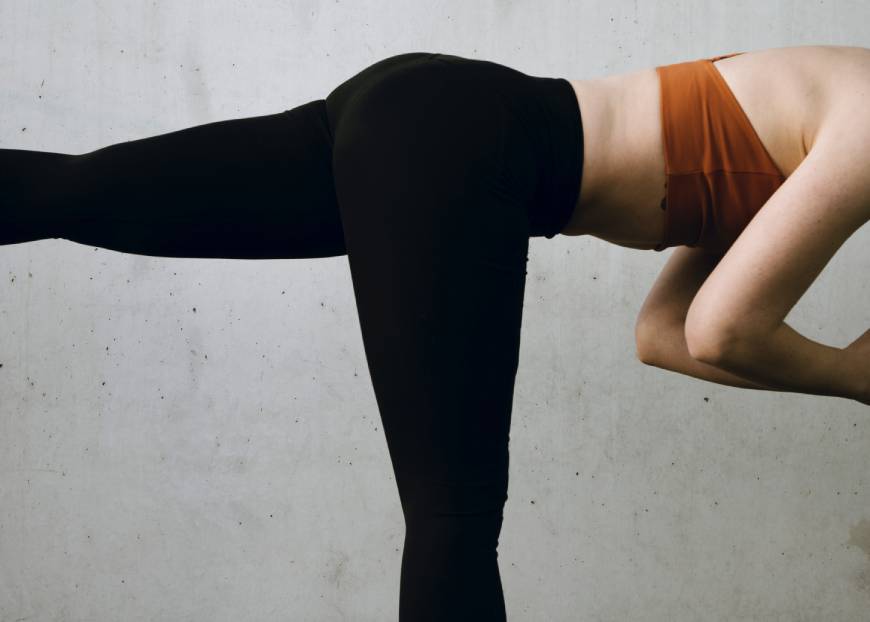 Cotton is one of the most comfortable fabrics for leggings. It is very soft and smooth to the skin. But if you are more comfortable with synthetic fibers, like polyester, go ahead and try it!
4. Breathability
Like boot-cut yoga pants that breathe well during an exercise: leggings have to be also breathable to keep your body cool when doing a workout.
The hugging nature of leggings will keep your body warm when you move heavily; it is proper that you pick a more breathable fabric. One of these fabrics is cotton or its consequent blends, like nylon, polyester, or spandex.
5. Moisture Management
The moisture management of fabric pertains to the quick absorption of moisture from the skin. Polyester and nylon blends are the best examples of textiles with stronger moisture-wicking properties. These cloths move the sweat away from the body and disperse it outside the fabric to evaporate quickly.
6. Non-see-through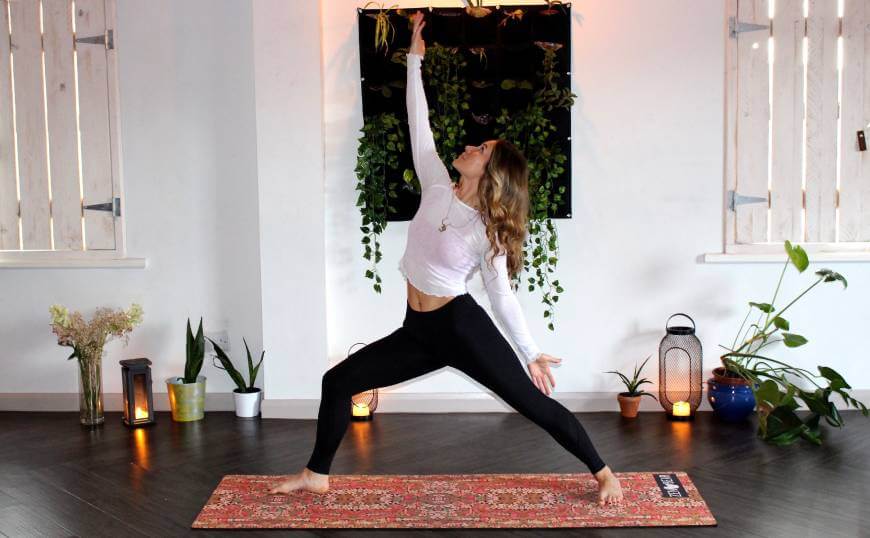 The non-see-through or opacity of fabric pertains to the non-transparent property of textile. If your skin shows under leggings, especially when stretched out it is transparent. So, choose a non-see-through fabric to keep your privates hidden from view.
7. Lightweight
If you a more comfortable with lightweight leggings, you might want polyester and nylon blends. These synthetic fabrics combined with spandex or Lycra are durable, even if they weigh less.
The Best Fabric To Make Athletic Leggings
The best athletic leggings to wear are polyester blended with elastane. Sports-minded people prefer polyester with spandex because it is more stretchy and flexible when worn during intense activities. Choose a spandex blend of 5% to give you enough stretch and recovery when wearing the leggings.
Best Fabric For Summer Leggings
During hot days, polyester leggings blend with Lycra, preferably the 7/8 style, is one of the best tights to wear. These leggings will keep you cool and comfortable even when doing workouts.
Cotton fabric is also ideal during summer and for everyday wear. But cotton is not recommendable when doing extensive exercises like running, biking, or weightlifting.
Which Fabric Is Best For Gym Leggings?
Nylon and polyester with at least a 5% spandex blend are some of the best gym leggings. These fabrics are better than cotton as workout pants because they are more moisture-wicking and have better stretch.
Lululemon leggings material, called Loun, is 86% nylon and 14% Lycra. This brand is one of the most popular leggings nowadays. But the price might not suit your budget.
Fabrics You Should Avoid In Leggings.
Acrylic and acetate fabric leggings are some of the worst textiles because they are 100% processed chemically. Although nylon, polyester, and Rayon are synthetic fabrics, some are recyclable with a minimal chemical treatment to become skin-friendly.
Conclusion
Cotton mixed with elastane is the best legging fabric because of its natural fiber: but manufacturers find ways to give users more options. Some of the options for athletic people are polyester and nylon fabrics combined with elastane like Lycra and spandex.
If you are looking for the cheapest cotton leggings with favorable qualities: try the Amazon Essentials Women Legging. This legging is ideal for everyday wear during the summer months.
But if you want leggings for extensive workouts or yoga, the Adidas Originals Women 3-Stripes Leggings might be what you are looking for. These opaque leggings have enough stretch to keep your body contour enhanced while giving you non-restrictive tummy control.
We wear these two brands interchangeably when relaxing at home (Amazon Essentials Leggings) and doing outdoor exercises (Adidas 3-Stripes Leggings). You bet we are more comfortable with these leggings on different occasions!
Read more: 15 Best Hiking Leggings For Cold Or Warm Weather