Nylon vs. polyester leggings, which is a better investment? Choosing the fabric used for leggings can be challenging for most shoppers. As you might already know, leggings today come in diverse lengths, styles, materials, colors, and patterns.
Leggings are staple clothing that we often wear during workouts, running errands, and lounging. Hence, the fabric it is made of is an essential feature to consider ensuring maximum comfort. Not to mention, durability is another vital feature to look for.
You don't wish your leggings to get damaged anytime soon, do you? That said, it pays off to make some comparisons between the fabrics used for leggings these days. By being familiar with these fabrics' differences, you can select the best option suitable for your personal preferences and requirements.
Let's check the comprehensive details about nylon leggings or polyester leggings below.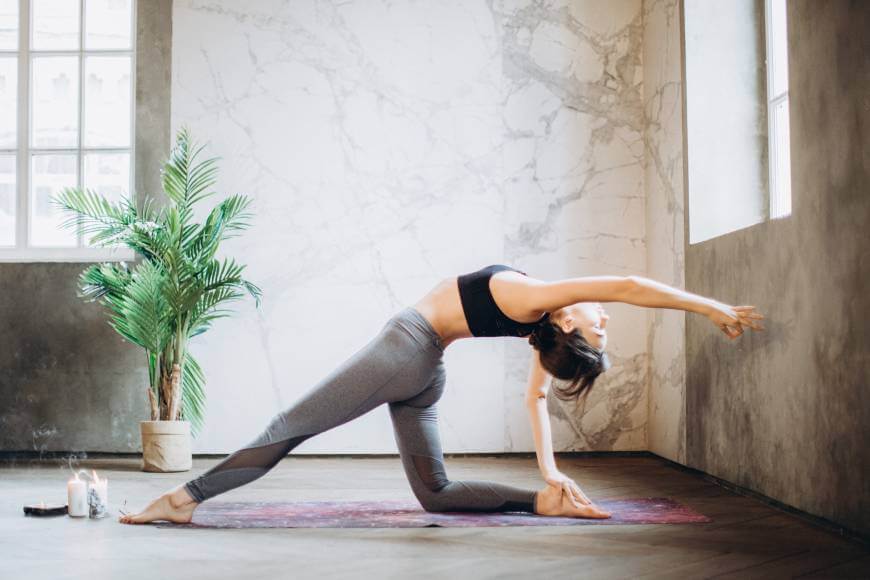 Nylon Overview
This material is commonly used in women's apparel. Interestingly, its weatherproof features have also made it a well-known option for outdoor apparel. Nylon is non-biodegradable like polyester, but manufacturers now use recycled materials to make this fabric.
Recycling nylon costs more than recycling polyester; hence, recycling nylon is not done as often as polyester.
The delightful news is that you can find many nylon leggings in local stores and online at present. This material is a synthetic fiber manufactured and loaded with polyamides. Nylon is a sturdy material because it has superior resistance to heat and chemicals.
Nylon is commonly used because it is hydrophobic, wicking away moisture quickly. Leggings made of nylon are incredibly durable, don't easily get damaged, and are tear-proof.
Advantages of Nylon
Super elastic, lightweight, soft, and comfortable
Abrasion-resistant, heat-resistant, and stain-resistant
Durable, easy to clean, and resilient
Resistant to damage from oil and different types of chemicals
Highly elastic, and mildew and mold resistant
One of the most versatile fabrics ever manufactured
Built to last a long time and can be recycled
Form-fitting and displays body curves
More odor-resistant than polyester
Features high tensile strength
Disadvantages of Nylon
Not made of eco-friendly and non-biodegradable material
Features a glossy appearance
Not shrink-resistant
Prone to fading quickly under sun exposure
Tends to produce static electricity
Unsuitable for very rigorous workouts
Requires extra caution when washing
More expensive
Polyester Overview
Polyester featured a thick and scratchy fabric called double knit in the past. This material is now manufactured in diverse textures and weights thanks to advanced technology, making them sleek and light.
To date, some manufacturers produce polyester using recycled plastics. This process reduces the negative impact on our environment. All the same, recycling this material costs more than manufacturing a new one.
Most polyester fibers nowadays are manufactured using terephthalic and ethylene glycol. Clothing, tights, and leggings made of polyester are usually very elastic, retaining their original shape for an extended time.
In addition, polyester yarns are the best when it comes to durability. They are not prone to wrinkling and can resist abrasion as well. The synthetic polyester material is ideal for ensuring better resistance.
Advantages of Polyester
Fade-free and bleach-resistant
Does not wrinkle and shrink-resistant
Can resist heat and stain
Can handle most types of weather without damage
Great fit for rugged outdoor conditions
Eco-friendly and low-absorbency
Sweat-wicking, dries fast and doesn't absorb moisture
Can add a more attractive style to any outfit
Not so expensive and can be recycled
Easy to care for and machine washable
Disadvantages of Polyester
Not recommended for sensitive skin type
Dye-resistant
Not ideal for extended outdoor use
Does not resist oil stains
Not very breathable
Not sustainable option and non-biodegradable
Does not have antibacterial qualities, making it prone to foul odor
Nylon vs. Polyester: Detailed Comparison And Differences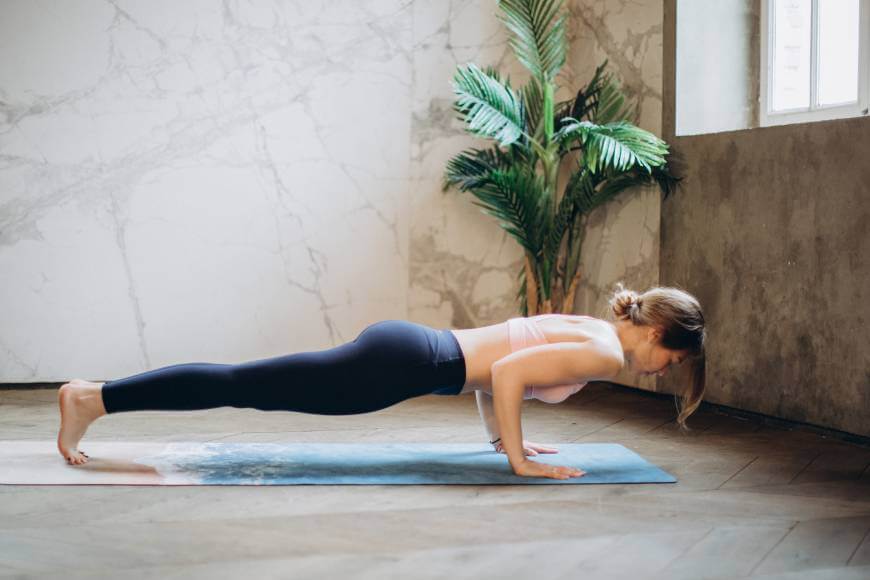 To better understand the differences between nylon and polyester leggings, let's single out the following features:
1. Breathability
Unlike nylon, polyester material is more hydrophobic, which means it can better manage excessive sweat and moisture.
Nylon absorbs more liquid than polyester, so you feel cooler when it's wet and remain wet for an extended time.
Nylon material calls for more heat energy to get warm; hence, it blocks breathability when wet.
It's essential to know that the number and size of holes in the fabric's weave determine its breathability. Any knitted/woven fabric features breathability, even if the weave is manufactured using rubber strands.
2. Feel
Nylon features a softer, shinier, and silkier fabric than polyester when it comes to feel. But, these days, manufacturers use innovative processes to produce softer polyester to compete well with nylon.
3. Durability
Polyester and nylon are similar in lightweightness and strength since they feature polymer-based structures. Polyester is adept at resisting pilling, while nylon features excellent stretchability.
When fibers untangle and mess up at the end, it doesn't look good, although it doesn't harm the fabric physically.
4. Color Retention
Polyester material is unlikely to fade under sunlight, making it a better option than nylon in that aspect. Nylon is hydrophilic, which absorbs water, causing the textile to swell and impair the molecular structure.
The dyes utilized on nylon material are likely to oxidize and catalyze by light. Since nylon material features less UV-resistant capacity, it tends to fade over time. Nylon also melts if you print it at a more significant amount of heat.
On the flip side, polyester is hydrophobic; hence, only the dye color dissolves into the fabric. As a result, the dye becomes permanent. This material can take more heat during printing, holding printing much better.
5. Moisture/Water-Wicking Ability
Polyester is a better option if you prefer quick-drying material. This fabric works like a charm in expelling water to the clothing's surface, where it disperses later.
On the other hand, nylon absorbs water; therefore, it takes a while for damp clothing to dry.
6. Outdoor vs. Indoor Use
Nylon and polyester fabrics are both ideal for wearing indoors or outdoors. Nonetheless, nylon is generally chosen for indoor activities, while polyester seems to be ideal for rugged outdoor conditions.
It's worth noting that this recommendation may change if you're after the fabric's thickness. Nylon is thicker than polyester, making it a better option for cold weather conditions.
Is Nylon Or Polyester Warmer?
Nylon material is warmer than polyester fabric. Likewise, this material is commonly sweatier and can cling more to the body.
This material lacks breathability and is prone to trapping moisture and heat against the skin. For this reason, we don't recommend wearing it when the weather is humid or hot.
One thing is sure, wearing nylon leggings or tights during summer can cause discomfort.
Is Nylon Or Polyester Better For Tights?
People have different opinions regarding the material that makes the best tights or leggings. Choose a breathable, sweat-wicking, and durable fabric if you intend to use your tights for yoga or workouts. Fortunately, nylon and polyester feature those abilities.
Many athletes choose nylon leggings because they're lightweight, soft, and don't hold on to smells. Nonetheless, the excellent insulating capabilities of polyester leggings make them ideal for cold-weather activities.
But, as you can see, your decision will depend on the physical activities you engage in. Therefore, it's only fitting to pick the fabric that matches the kind of workout you do.
Nylon vs. Polyester Leggings, Which Is A Better Alternative? Which Should You Pick?
Did you notice that polyester and nylon leggings are renowned for different applications, such as workouts, yoga, and athletic endeavors? Are you wondering which option is an excellent choice for you? These materials can be worn conversely at your yoga sessions, workouts, and other intense activities.
Nevertheless, remember that leggings can behave, feel and look quite different depending on the amount of spandex they feature. Their knitting/weaving pattern, finishing, density, and yarn can also affect these factors.
Please note that the difference between polyester and nylon is relatively minimal, making the fabric quality the most vital factor.
To come up with the best decision, go for the one that's based on what you're searching for.
For a more in-depth comparison between nylon and polyester fabrics, please watch this video:
Final Thoughts
Did you learn more about nylon vs. polyester leggings in this post? Now that you're familiar with the pros and cons of nylon and polyester material, you can make an intelligent decision.
Polyester is a good pick if you care most about fade resistance, design, suitability to outdoor uses, and a reasonable price tag. Meanwhile, if you prefer a fabric that's soft, sleek, and versatile, nylon is an intelligent purchase.
In the end, it boils down to one thing- choose the one that satisfies your style and needs. Hopefully, you found this article helpful in finding the suitable fabric for your leggings.
Read more: Best Legging Fabric You Should Pick For Certain Activities