Are you one of those who find it hard to decide what to wear under leggings? Choosing what to wear under workout leggings is critical because this could cause different concerns. A few of the issues you might encounter include problems with panty lines, support, comfort, and appearance.
What you usually wear will not serve you properly while working out. So, it's essential to pick workout clothes that can smoothly move your body. Indeed, it would help if you had an undergarment that offers more support, comfort, and freedom.
There are lots of options available these days. Nonetheless, having countless options can be overwhelming. If you're also wondering about the right underwear under tight leggings that you should wear, this post can help.
Let's dig up the most recommended tips on how to solve your workout clothes concerns below.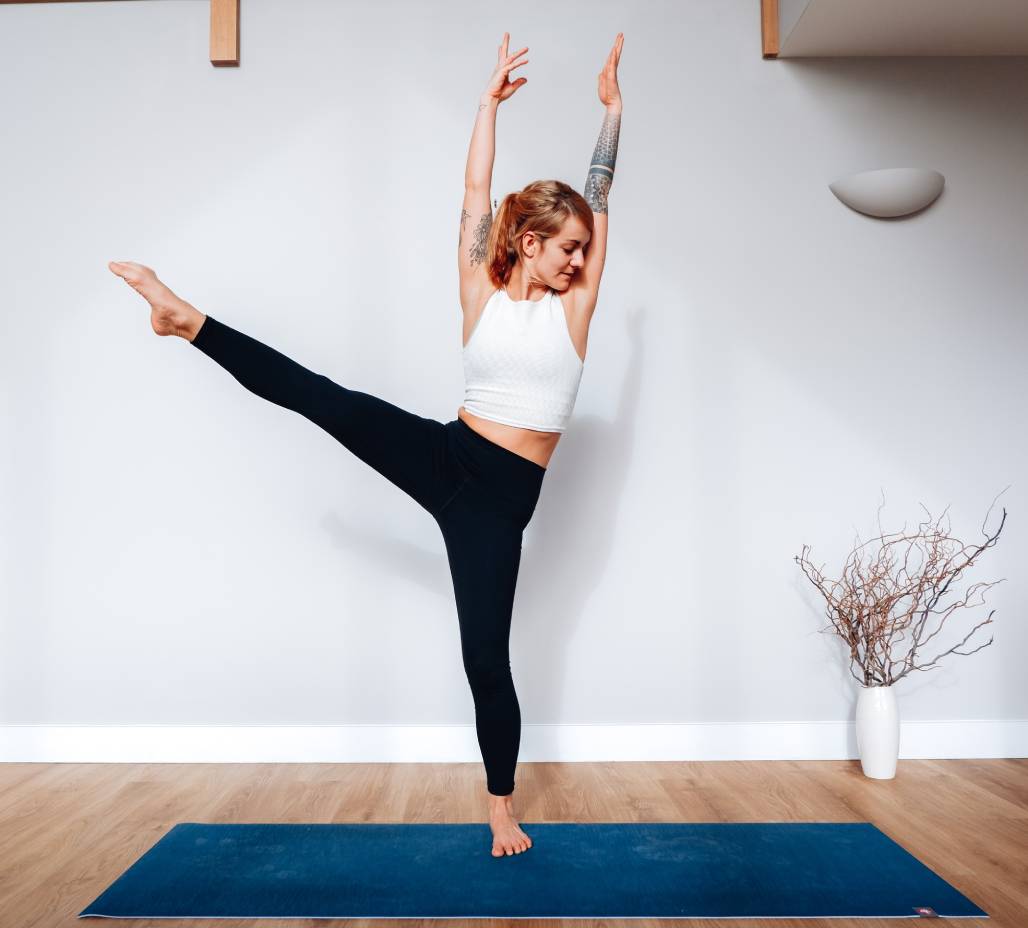 What To Wear Under Workout Leggings?
It's unnecessary to purchase a new set of workout underwear to match your workout leggings. Fortunately, dealing with underwear-tight leggings issues does not need to be severely stressful. There are a few tips and tricks that you can consider.
You can do so by considering these tricks:
Wear underwear that matches your skin color. We strongly suggest sticking to undies that come with caramel, tan, beige, or camel color that resembles your skin.
Match colors. Always make it a habit to match your leggings' color with the color of your undies or vice versa.
Choose non-see-through tights. If you have non-see-through or opaque yoga pants, it's best to stick to using them.
Should You Even Wear Undies Under Your Leggings?
Not wearing underwear on leggings might sound silly or awkward for you. But, did you know that going commando is the only way to wear activewear bottoms for some people? If you find it uncomfortable to skip wearing undies under tights, this question is undoubtedly a problem for you.
You can solve unsightly panty lines and other related discomfort issues by going commando. Without wearing panties, you're worry-free about undies riding up your skirt, yoga pants, etc.
What Are The Best Pants To Wear Under Tights?
1. Breathable Thong
To allow smoother and more freedom of movement, a thong designed with breathable mesh fabric is ideal. It is best for avoiding the visibility of panty lines.
Since exercising could cause irritations from wearing undies, you should pick sleek fabrics. Avoid designs with trims, for these options can rub in or irritate your groin.
2. Boyshorts
If you are more after comfort, boyshorts are ideal alternatives to go for. Boyshorts are stretchable, soft, and offer more additional comfort, just like your tights. Such items go right beneath the curve of your backside's cheek.
You can choose those that are not too tight and designed as seamless. Moreover, you can pick options with a bit of lace, which helps make the lines less abrupt.
3. Laser-cut Underwear
This option does not show any unsightly panty lines; hence, it will appear excellent and sleek beneath your tights. These panties are typically designed using moisture-wicking technology and pretty thin fabrics.
However, it's essential to replace laser-cut undies when they start to roll, crease, or wear away around the edges.
4. Shapewear
This item is excellent for boosting your confidence in the entire workout experience. It's an excellent choice if you also need to go elsewhere before or after your workout session.
Furthermore, wearing shapewear can avoid visible panty lines issues. On the downside, it could make breathing slightly tricky.
is worth viewing for more detailed info about what undies to wear under tight leggings.
Is It OK Not To Wear Undies With Leggings?
Some are OK without panties under tights, while some are uncomfortable with the idea. While it's OK not to wear undies with tights, there are some precautions to consider.
Since not wearing undies with tights can cause irritations, health experts highly recommend wearing moisture-wicking synthetic fabrics for workout undies. This is because bacteria and yeast breed in dusky and moist areas. Meanwhile, to avoid rubbing, you can opt for seamless undies.
In line with this, to prevent any infections or irritations, it's best to change your wet workout clothes right away. You can pick compression pants as this does not require underwear. But, what should you do if you prefer to wear leggings without undies?
Please remember that you need to change this activewear at once after your gym session. It is also vital to wash your exercise bottoms carefully after use.
Read more: The 15 Best Leggings For Thick Thighs
Ways To Hide Underwear Lines In Leggings
If concealing your undies under workout clothes is always a problem for you, worry no more. The good news is that there are a few tricks on how to ditch that concern.
1. Wear underwear that conceals your crotch cleavage.
Sure thing, flaunting your camel toe is a no-no for you. Good prevention of camel toe appearance is wearing comfy underwear brands such as Camelflauge and Camel No. These prominent brands feature integrated panels that hide your crotch cleavage.
Likewise, you can try accessories such as Smooth Groove and Braza Camel Not insert that conceal camel toe.
2. Choose busier prints to hide your visible panty lines
Print designs are ideal for concealing your visible panty lines, and other body features that you want to hide. The same principle applies if you wear yoga pants, tights, or leggings for other events or errands.
Not to mention, it's a must to pick moisture-wicking and breathable activewear bottoms to ensure comfort during gym sessions.
3. Go for opaque, black tights.
If you don't prefer prints, you can pick black, opaque tights or options that come with a darker shade. But, besides the opaqueness and color, choose the one with durable and supportive material. Of course, you should pick the one that holds your shape nicely.
4. Check the elastane content and size of your pants.
As always, getting the right size is a must. The right size prevents any discomfort and hindrances to your movements. Before buying one, be sure to know your precise measurements and pick undies with dimensions closest to what you must wear.
Moreover, it's also essential to check the elastane content of the underwear you're buying. When you say elastane, this refers to the stretchability of the underwear. It's the same material utilized in most activewear products.
Before buying, it's helpful to check the label to unveil more info about elastane content. Chiefly, the higher the elastane content of the product, the better shape-enhancing qualities and perfect fit it can offer. Meanwhile, for the best options, you may go for Lycra or spandex.
5. Opt for undies that match the girdle of your workout bottoms.
Luckily, there are countless underwear styles to select from these days. Match low-cut workout clothes with low-cut bikini briefs and high-waist French-cut trousers with high-waist yoga pants.
Meanwhile, if you plan to wear activewear for other events, you can wear a cardigan, jacket, or long coat. These types of coverage can effectively hide anything you want to conceal.
6. Wear squat-proof leggings
You can effectively solve "see-through" concerns by wearing squat-proof leggings. This type of tight leggings is not only sturdy but also flexible and moisture-wicking. Since it is opaque, you won't have to worry about the color of your underwear.
Best of all, squat-proof leggings are designed to stay in place; regardless you wear low-cut or high-waisted ones.
FAQ's
1. What to wear under tight leggings?
The best underwear options to wear under leggings are interlock stitching, shapewear, and laser-cut panties. You may also wear boyshorts, thongs, and lace boyshorts.
2. What do guys wear under leggings?
Many men prefer to wear a pair of shorts over leggings for modesty. Alternatively, they wear a jacket or a longer tee-shirt that covers their front and backside. Meanwhile, some men would also wear jockstraps beneath their tights for more support.
3. What should you wear under yoga pants?
Bikini-style undies or thongs are very convenient and comfortable to wear under yoga pants. They are seamless; hence, you are worry-free about VPL. More importantly, they don't hinder your movements so that you can move freely during gym sessions.
4. What's the best thing to wear under leggings?
The best thing to wear under leggings is seamless underwear that comes with laser-cut or bonded seams. This type of underwear is ideal for an invisible or no-show look under tights. It does not merely look nice outside; it's also comfortable to wear.
Seamless and tagless undies can help you avoid itchiness and rubbing on your groin. Wearing tagless or seamless panties is perfect for ditching VPLs and discomfort during workout sessions. Meanwhile, it's essential to look for seamless undies made using moisture-wicking or cotton fabrics.
Meanwhile, you can read more about what to wear under yoga pants on this page.
Read more: Best Leggings For Curvy Figure
Conclusion
What to wear under workout leggings? Without underwear for a workout session is OK; however, if you're not fond of this, go for seamless underwear. This type of undergarment is considered the best, especially when exercising, because they are sweat-wicking. Additionally, they are ideal for eliminating unsightly visible panty lines.
Hopefully, the guides we have shared above can help you ditch your concerns regarding workout clothes.
Read more: Top 10 Best LuLaRoe Leggings